Our scent list is a work in progress…
"There will come a time when you believe everything is finished. That will be the beginning." ~Louis L'Amour~
If you do not see something here you would love to try,  I'm sure that we can get it.  Favorite perfume?   We can probably get a very good duplicate of it. Want to try mixing fragrances and making up your own name for them?    Just let us know what you want!  We know you will find some fragrance you just love here!
Also Try Our Special Scent Line:    Made in Texas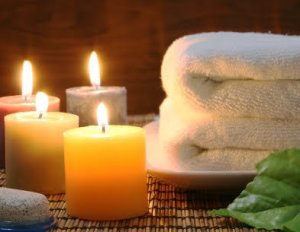 ABSINTHE – The taste of Absinthe drink captured in our fragrance!  Absinthe is created with: aniseed, fennel, hyssop, and lemon balm, angelica, star anise, dittany, juniper, nutmeg, and veronica in a wormwood base.  Three distinct layers of fragrance bloom as the fragrance is worn or used in products:  herbal, woods and anise.
ALOHA CHRISTMAS (Limited Edition Fragrance) – Crisp citrus accents this festive blend of tropical fruit and holiday botanicals. Balsam fir balances with fresh cedar and patchouli with white poinsettias, and a hint of pineapple and a sweet undertone of island coconut with musk undertones. The most unique scent for the holidays!
ALL YE FAITHFUL – An all-time favorite blend of popular spices such as cinnamon, clove and nutmeg combined with creamy vanilla and a hint of musk; this fragrance will certainly bring the aromas and warmth of the season into your home.  This is a cinnamon lover's dream scent.
AMARETTO – holiday warmer of sweet almond and vanilla, delicious year round!
AMISH HARVEST – cinnamon, cloves, and musk with a hint of sweet apples and pumpkin. Golden and fresh, from the fields to the kitchen! This scent evokes lovely autumn memories, and is perfect all year too. It just smells like home!
ANGEL FOOD CAKE – Yes, our Angel Food Cake fragrance may smell like the delightful melding of sugar, vanilla, almond and magic, but we highly recommend that you refrain from eating it
ANCIENT INCENSE – Ancient Middle Eastern spices with cedar, cinnamon & clove enveloped in rosewood and sage leaf with resinous myrrh and frankincense.
ANISE STAR – Strong notes of  star anise and herbs.   Very true and beautiful.
APRIL CLEAN is that wonderful, comfortable fragrance of fabric softener. This fragrance smells like the familiar aroma of a fresh, clean load of laundry just pulled from the dryer! Who doesn't love their home smelling like just washed, dried and folded towels?
ANGEL TYPE – A Dupe of the very luxurious and expensive Thierry Mugler Angel perfume. Luscious rich top notes of lemon, raspberry, honeydew melon, black currants; with middle notes of jasmine, gardenia, and nutmeg; bottom notes of white chocolate, musk, sandalwood, and patchouli. Very complex!
APPLES AND CLOVER – Our apple and clover combines the vibrant green floral notes of fresh clover with crisp clean apple resulting in a complex fragrance that is both earthy and invigorating. This fragrance oil is infused with natural essential oils.
APPLE JACK AND PEEL – Crisp tangy apple cider with a touch of spice. Perfect for fall and winter.  A perfect duplication of the original Claire Burke Apple Jack n Peel.
AUTUMN MAGIC – Autumn comes to life with lemon and apple; followed by middle notes of anise, cinnamon, and ginger; and notes of woods, musk, and vanilla. Reminds us of a brisk walk in the Autumn woods. A perfect Fall Fragrance.
AUTUMN MORNING – Clean fresh dew on the grass and leaves, sitting on the porch Fall morning.
BABY HUGS – Loving hugging up and smelling that little one straight out of the bath? This is exactly what "Baby Hugs" smells like! A blend of a baby powder and baby lotion, with undertones of rose, jasmine, and violet.
BANANA CARAMEL CUPCAKE – A yummy vanilla cupcake with swirls of banana, caramel, and kissed with a hint of cinnamon. Swirled on the top of this gourmet delight is a sweet sugared cream cheese frosting.
BANANA ORCHID ~LIMITED EDITION~ – Fleur d'Orchidee de Banane meaning Banana Orchid Flower. An intoxicating fragrance that consists of fresh bananas, dark rich vanilla, lush white orchids with a hint of dark amber. Just wonderful! Better than Banana!  Limited quantities, get it now!
BAYBERRY – The quintessential traditional vintage Christmas fragrance. Bayberry, while not a coniferous plant, has piney, woodsey, and sweet berry notes that collectively characterize the holiday season. This one says Christmas!
THE BEACH HOUSE – The best times at the beach house rental included a fresh salty breeze straight from the ocean waves, sunkissed children in the sand on a lazy sunny washday.  No ozone or perfume notes, just realistic sand, sun, sea spray and sun tan oil.  Great scent memory!
BELLA –  Exotic notes of saffron, amber and frankincense at the base of this classy fragrance while fig, sage and tobacco rose lifts to give it a soft feminine touch. A subtle fragrance with a mysterious yet delicate feminine edge.
BELLE MORTE –  It is said that at the beginning of existence there stood the Mother of all vampires … Belle Morte. Trembles and shivers and gasps of horror as she makes her presence known. Deep into the soul she can feel and see all that is within you. A brief whiff of aged roses fills your nostrils or is that only a memory of long ago? A hint of earthiness mingled with the rose creates a stale yet intriguing fragrance with bottom notes of soft, clean musk.  Moroccan Rose, Muguet, Earth, Incense, Musk, Vetiver, and Amber
BIRD OF PARADISE – Intoxicating and sweet, fruity combination. It begins with fruity middle notes of strawberries, pomegranates, and has a creamy vanilla base to smoothen it out. We were asked to duplicate this popular fragrance (Circle E Candles) and here is our special blend!!
BIRTHDAY CAKE – This fragrance combines the fresh-from-the-oven, browned edged white vanilla cake, swirled and decorated with plenty of sugary creamy buttercream frosting, completed with a sprinkling of rainbow non-pareils. This scent is is one that no one can forget and creates a special feeling when lit. Make a wish!
BLACK LINEN AND AMBER – Unisex fragrance that begins with top notes of fresh cotton and crisp ozonic notes; followed by middle notes of white blossoms;  well rounded with base notes of cashmere, amber, musk, and patchouli.
BLACK MISSION FIG – Sophisticated and fruity, reminiscent of a fresh fig ripened in the warm California sun.  Truly luscious!
BLACK RASPBERRY & VANILLA CREME – If you love the Bath & Body Works (brand), you simply must try our interpretation of this oh-so-popular fragrance! Sweet, juicy black raspberries blended superbly with creamy, rich vanilla. Simply Delicious!
BLACKBERRY TEA – refreshing cup of fruity herbal tea with tart, ripened blackberries.
BLACKBERRY JAM BUTTER COOKIES – Delicious aroma of freshly baked butter cookies sweetened with a dollop of tart, ripe blackberry jam!
BLUE HAWAIIAN – Wildly popular fragrance and drink! High content of essential oils, Blue Hawaiian begins with mouth-watering top notes of juicy orange, lemon, and maraschino cherries; followed by tangy pineapple, acai berry, and sea spray; well rounded with base notes of sweet coconut, vanilla rum, and fresh ozonic notes.
BLUEBERRY CHEESECAKE – baked vanilla cheesecake and mouthwatering blueberries.
BIRTHDAY CAKE – buttery, creamy, and vanilla notes top a beautifully frosted cake.
BLUEBERRY CHEESECAKE – Inviting aroma of baked vanilla cheesecake and mouthwatering blueberries.
BOHEMIAN – Intoxicating alluring aromatic blend of just the right combination of star anise, fennel, spicy cinnamon cassia, nutmeg, melissa, fresh green herbal notes, with base notes of hypnotic amber and woods.  Very strong lingering fragrance!
BOSSA NOVA – Fruity blackberries, a shimmer of tart sliced lemon, and the sultry smell of sweet musk with a rumour of vanilla, for one delicious kicky combo that's neither too sweet, nor too musky. Makes you want to dance!
BUTTERMILK AND HONEY – This is a unique fragrance with the essence of buttermilk, amber, hint of musk with a soft note of honey ending on a creamy base.
BUTTERCREAM FROSTING – Smells so true to the actual frosting… Yum! Yum! Those two words sum up the description of this fragrance!
BUTTERNUT PUMPKIN – Perfect for Fall and Winter seasons. Delightful aroma of Pumpkin, light Cinnamon, butternut squash, clove, with a pinch of vanilla and brown sugar to top it all off.
BUTTERY ALMOND COOKIE – Rich buttery almond cookie is sure to create a sensory delight when it warms your home with the sweet aroma of warm bakery cookies just like grandma used to make.
CACTUS AND SEA SALT – Botanical twist of an oceanic accord, dramatic tones of cactus with fresh green elements and unexpected freshness of ocean air and sea spray. Salty accents, sea moss and warm driftwood create rich undertones.  Perfect for summer!
CAKE BATTER – Be transported to grandma's kitchen with the aroma of cake batter dripping from the beaters! This is a great mixing fragrance too! Let us know what your favorite cake batter is!
CALABRIAN BERGAMOT AND VIOLET – Take a stroll through a Tuscan garden. This is a wonderful floral scent with a hint of freshness. This is not a perfumey type of floral. A sweet fruity bergamot/floral type with top notes of citron, bergamot, orange and pear; a floral violet, rose geranium middle note; and a sandalwood, sweet heliotrope dry out.
CANDY CANE – This is the quintessential holiday Candy Cane; peppermint and vanilla with all that sugary goodness!
CANDY CORN – Decadent blend of creamy butter and inviting vanilla aromas kissed lightly by the sweet scent of orange honey.
CANDY CREME – (Compare to Lush Creamy Candy) wild grape and Citrus accord at the heart of the scent, as rich tones of fruitwood add dimension. Sugared musk blends with creamy strawberry at the base of the fragrance.
CARAMEL APPLE PIE – Delicious hot apple pie drizzled with buttery hot caramel.  Deeeelish!!
CARAMEL MACCIATO – KaleidoScents House Blend -The addictive trio of vanilla, caramel and coffee come together in this irresistible fragrance that fills the room with a jolt of caffeine aroma. Perfect for those that love the aroma of coffee but don't drink it!
CARIBBEAN DREAM – A wonderful combination of tropical and citrus scents, combination of fresh squeezed oranges, pineapples, bananas, coconut, and fresh kiwi.
CARAMEL APPLE – The aroma of big red juicy apples dipped in warm,  creamy buttery caramel just oozing over delicious crispy apples. Strong
CARAMEL APPLE PIE – Delicious hot apple pie drizzled with buttery hot caramel.
CARNATION – A crisp, clean aroma of freshly picked carnation flowers with fresh greenery.
CASHMERE AND SILK – A soft and sensual bouquet of creamy French vanilla with sandalwood, patchouli, and musk accented by rose, violet, apricot, and creamy coconut milk.
CEDARWOOD VANILLA – A delightfully earthy tone and a strong woody base. We've blended it with a classic vanilla and a touch of sweetness to create a fragrance that is both warm and sophisticated. This scent is not overpowering in candles.
CELESTIAL – Infusion of warm sandalwood, vetiver, cedar and musk, with enlightening spicy notes of sage and thyme to combine with bright citrus notes that inspire both mind and soul.
CELESTIAL SEA – This bold and brisk water fragrance opens with a salty, ozonic sea spray but what develops is an ocean musk built from sea moss, driftwood and sand. Hidden but slightly evident are crisp notes of soft violet, jasmine and lily rose that give the otherwise stout fragrance a delicate clean character.
CELTIC MYST – This scent is a warm blend of precious woods, spices and resins then enchanced with a splash of mandarin, musk and cashmere vanilla. The scent memory brings back cobblestone streets; sea cliffs and crashing surf;  pub music drifting through the mist; and green pastures stretching all the way to the horizon and rain beyond that. A mysterious and beautiful scent memory.  Great in incense too!
CHOCOLATE AMBER – This romantic fragrance engages the senses with a warm heart of sandalwood and patchouli that blends with jasmine blossoms. Rich undertones of musk are sweetened with precious amber and hints of vanilla. A lingering accent of cocoa bean creates a heady twist for the scent.
CHOCOLATE CHIP COOKIE – Warm, gooey baked goodness that's full of brown sugar, vanilla extract, butter, and chocolate chips. You can smell the baked crispness of the outside and the soft, yummy chewiness of the inside. Just like a Toll House cookie!
CHOCOLATE CREAM PIE – Rich Creamy Chocolate, Flaky Pie Crust with just a dollop of Cream on top.
CHOCOLATE FUDGE – Outrageously rich bittersweet chocolate, and a touch of cream, blend perfectly in our mouthwatering chocolate fudge.
CHOCOLATE KISSES – The candy we all know and love!
CHOCOLATE RASPBERRY DRIZZLE –  Dark chocolate drizzled over juicy ripe raspberries.
CHRISTMAS WISH – The scent of fresh balsam and warm vanilla cookies sprinkled with sugar sparkles.  This scent really represents the holiday!
CLEAN CRISP AIR – This complex fragrance begins with top notes of fresh clover and ivy. Middle notes of baby's breath, periwinkle, and lily of the valley. Base notes of ozony fresh notes.
COCO MANGO -Fruity notes of mango, fresh strawberries, elderberries, and ripe papaya. This scent is completed with rich vanilla and toasted coconut with just a hint of soft musk.  This fragrance will discolor laundry soap because of the high vanillin content, however, it will not affect the cleaning or washing ability of the soap.
COCONUT LIME VERBENA – Tropical Lime explosion, light sweet green verbena bringing coolness, top notes of tangerine, orange, tangy blackcurrant and tiny kumquat all softly layered with creamy coconut upon a base of sandalwood, soft vanilla orchids, and delicate white musk.   The perfect tropical summer awaits you.
COFFEE BEAN – Steaming fresh cup of darkly rich, intoxicating coffee with a nutty base – full bodied and complex!
COTTON HEADED NINNY MUGGIN–  …an Elf Airhead (From the movie "Elf")  Sweet, buttery, creamy coconut and vanilla frosting; leading to middle notes of powdery heliotrope and spicy hints;  on a powerful vanilla base.
CRACKLIN BIRCH – Deep woods outdoors.  Well rounded fragrance and one of our best sellers!   Great for men and women who love woodsy fragrances.  Top notes of bergamot, orange, and lemon; with middle notes of geranium, lily, and rose; and base notes of patchouli, vetiver, and tonka beans.
CRANBERRY ORANGE SPICE – Luscious blend of tart cranberries, spiced apples & fresh California orange peel.
CREME de la CREME – The 'best of the best'! Creamy, rich and oh so decadent!   Complex blend of cream custard with notes of caramel and brown sugar
CUPPA CHAI PLEASE – The beautiful fragrance of relaxing tea captures the deliciously smooth blend of spices including cinnamon, clove, nutmeg and hints of ginger.
CURRY LEAF & COCONUT – Don't let the name fool you! This truly amazing new unisex fragrance has citrus and green top notes of lime, curry leaf, ginger and fir needle with middle accords of floral jasmine and lemongrass, ending in a coconut bark and vanilla bean.
DAY AT THE SPA – a calming and balanced fragrance that combines notes of lemongrass and black currant with hints of patchouli and sugar cane. It's a great year-round fragrance and works as an oil in aromatherapy. This fragrance is infused with natural lemongrass, patchouli, and lime essential oils.
DRAGON'S BLOOD – Potent, mysterious and earthy aroma infused with cedarwood, orange and patchouli essential oils. The scent combines sweet and spicy notes to form a sophisticated complex blend including strong notes of musk, incense, woods, vanilla and amber. Dragon's Blood was made popular in incense, and has gained popularity as a soap and candle fragrance.
DRAGONFLY MOON – Dragonfly Moon is a soft, moody fragrance enhanced by light musk on top of the night blooming floral notes of Moonflowers. An earthy whisper of spanish moss, garden herbs, and summer woods compliment Dragronfly Moon's watery mist accord that make this a mysterious and ethereal fragrance.
DRAGONFRUIT ACAI – Super-fruity blend of tropical dragonfruit and berry acai. Tart & sweet at the same time. All fruity lovers will just go crazy for this fragrance!
DRIFTWOOD – Great as a masculine or feminine scent, our Driftwood is a woody, earthy mix of vanilla and sandalwood, warmed with musk and a touch of patchouli for a calming and long lasting fragrance oil. This fragrance oil is infused with natural cedarwood, patchouli, and clover leaf essential oils.
EGYPTIAN DRAGON –  Culturally unique blend of essences of tears of myrrh, dragons blood, patchouli; with floral notes of rose and jasmine, with base notes of woodsy musk.
ELF SWEAT – bubbly, magical blend of candy, candy canes, candy corn, and syrup, with effervescent spicy soda pop bubbles to provide a unique, magical top note.
ENGLISH GARDEN – The floral lovers dream scent. Bursting with every imaginable floral note, this fragrance brings the beauty and splendor of an 18th century English garden into any home. Notes of lily, lilac, rose and hyacinth stand out in this must-have fragrance for those that want to be surrounded with beautiful fresh cut garden flowers. This fragrance oil is infused with natural essential oils, including Lavender, Bergamot and Ylang Ylang.
EUCALYPTUS and SPEARMINT -invigorating herbal blend of eucalyptus and spearmint with fresh citrus lemon, lavender flowers, and a hint of sage.
EUPHORIA TYPE – (Calvin Klein Dupe) A provocative blend of pomegranate, persimmon, green notes, black orchid, lotus blossom, liquid amber, mahogany woods, black violet, and a cream accord.
FALL FESTIVAL – Fall is our favorite time of the year. This blend reminds us of the walks through the pumpkin patch and shopping in crafters booths at the festivals.  Bright orange pumpkins, fall leaves, caramel apples, hayrides, hot cider and sugar sprinkled applesauce donuts.
FAMILY TRADITIONS – A wonderful complex blend of apples, candied yams, marshmallows,  sweet cream butter, brown sugar, nutmeg, crushed cinnamon bark and fresh cloves.  A grandmother teaching a child to bake, gatherings in the kitchen for the first bite of hot cake out of the oven, great in sprays too!
FARMERS MARKET – Bountiful with crisp apples, pears, plum, grapes, nuts, and hints of caramel, this fragrance is perfect for all the cooler seasons!
FRANKINCENSE & MYRRH – Ancient ambrosial frankincense and fragrant sap of exotic myrrh tree have perfumed sacred cathedral air for centuries. This is Deep dark gothic churchy musky earthy resinous and incensey. The smell of the moment that Christmas Eve hands time to Christmas day. Truly a scent fit for a king!
FRENCH VANILLA MORNING – Rich French vanilla
FRENCH VANILLA AND AMBER – A sensual scent of creamy vanilla and warm amber mingle with soft wood notes such as cedarwood, oak, sandalwood, and patchouli
FROZEN MARGARITA – begins with top notes of essential oil of Lime and Mandarin Orange; including notes of Southern Valencia, Lemon, and Sea Salt; followed by middle notes of frothy iced Guava Nectar, Strawberries, and Pineapple; all sitting on base notes of Brown Sugar, Vanilla Rum, and Musk. We've added extra expressed lime essential to make this even more refreshing!
FRUITAPALOOZA – Tangy citrus and tart cranberry with a heart of juicy mango, bright kumquats, a splash of summer strawberries and hints of green violet leaf which deepens to reveal a dark plum note with a tart bit of raspberry settling in on the tiniest hint of musk and sandalwood; truly a fruit lover's dream.
FOUNTAIN OF YOUTH – A luxury spa fragrance! A true caring blend of sparkling freshness, Fountain of Youth begins with fresh air notes and a hint of Japanese grapefruit. Middle notes of spring melons, rose, lotus blossoms, and lily of the valley follow. This spectacular fragrance sits on base notes of bamboo and white musk. Light and fruity, warm and seductive, Ponce de Leon himself would be enticed!
FROOTY LOOPS – Flashback…Saturday morning cartoons and a big bowl of cereal.  You can smell the different colors, you can smell the cereal and the milk and the sugar coating.  Fabulous pet spray too!   It's for grownups too!
GARDENIA – The exquisite aroma of tropical Gardenia with a top note sweet and green and a floral body intense and rich truly capturing the natural aroma found in this beautiful flower. This fragrance oil is infused with natural essential oils.
GINGERMILK – Delicious infusion of luscious ginger, nutmeg, and allspice blended with sweet creamy milk and warm vanilla. Gingermilk is silky smooth and vibrant with hints of exotic musk and sandalwood.
GINGER ESSENCE – Compare to 'Ginger Essence (type)' Origins (brand) Our interpretation captures the spicy fire of ginger and the refreshing zeal of bergamot, lemon and lime. It is described as a sensuous synergy between warm and cool, energy and calm, tempest and tranquility."
GINGERBREAD COOKIES – Bakery notes, molasses, ginger and other spices. Just like a warm batch of gingerbread cookies waiting to be devoured.
GLITTER – feminine, yet confident and alluring aroma combining sheer floral notes of iris, jasmine, water lily, orchid, and white rose, with clean, fresh top notes of neroili and pink grapefruit blossoms and sexy bottom notes of sandalwood, soft musk, and tonka bean.

GRANDMA'S SWINGIN' EGGNOG – A classic holiday drink that is rich and creamy with eggs, sugar, milk, cream and light rum.
GRAPEFRUIT AND MANGOSTEEN – A true-to-life blend of ripe, tangy grapefruit and mangosteen- an exotic fruit that is citrusy and sweet with a hint of peach. As the fragrance matures in what ever application, the two distinct fruits are beautifully presented.
GRAPEFRUIT VANILLA ~ Juicy ruby red grapefruit is sweetened by creamy vanilla
GOODIE GOODIE GUMDROPS – the aroma of holiday spiced gumdrops
GOT FAT? – Appetite suppressing fresh aroma blend to assist in weight loss. Concentrated essential oils of Sicilian orange, lemongrass, lemon slices, jasmine, green tea, and Tahitian vanilla.  Great for wax warmers and oil burners!
GRANDPA'S PIPE – An amazing multi-layered complex fragrance that will bring back memories of anyone you know who smoked that sweet lingering old fashioned pipe.  Earthy, musky and that fresh tobacco leaf scent.  A strong fragrance.
GYPSY ROSE – A fresh velvety red rose straight from the garden.   This fragrance isn't perfumey or 'old lady'.
HARVEST MOON  – A bold clove with a hint of orange combination meets with a sweet and velvety vanilla base. Infuse this medling with tangy jamaican nutmeg, ginger and freshly ground cinnamon. Reminescent of our own spice cabinet, and Thanksgiving baking. Great in incense!  This oil uses expensive spicy ingredients with layers of complex fragrance scent.  Our new favorite!
HAYRIDE -New Mown Hay with notes of sweet Balsam combined with smooth Vetiver and Cedarwood giving way to that fresh outdoor country air aroma.
HILLBILLY HOMEBREW – Our Best Seller! The aroma of mulled apple cider with woodsy notes of oak, cinnamon bark and cloves, with hints of wildberries.
HEAVEN – For now this is as close to heaven as we can get! Fresh aroma combining the softness of baby powder with base notes of sweet pears and peaches.
HOLLY JOLLY CHRISTMAS – Fruity notes of sugar plums, spices, and evergreen holly, berries and peach  create a brilliant tapestry of aromas all pulled together into a wonderfully jolly fragrance of the holiday season
HOME FOR THE HOLIDAYS – Out of Stock -A pleasing blend of spruce, lightly sweetened bakery notes, cinnamon spice, and candied fruits. Enjoy the warmth of the holiday season.  Happy Holiday
HOT FUDGE BROWNIES – The aroma of freshly baked chocolate brownies smothered in hot fudge sauce with a hint of vanilla.
ICED CINNAMON ROLLS – A Best Seller! The wonderful aroma of ooey-gooey fresh baked cinnamon rolls with buttery icing. Can you say DELICIOUS?
ISLAND FRESH GAIN TYPE – The popular laundry detergent scent.   Smells just like an ocean breeze on a tropical island.  Fresh ozony top notes, followed by fresh greenery, lavender, vanilla, rose , jasmine,  and melon, with bottom notes of fresh air.
JACKFRUIT – tropical pineapple and delicious apple combine with an alluring heart of rose and white florals; complimented by the soft warmth of sandalwood and musk.
JAMAICAN ME CRAZY – A Best Seller! An excellent blend of cantaloupe, honeydew, and watermelon; with citrus top notes of mandarin, tangerine, grapefruit and lime; with just a hint of juicy McIntosh apples.
JUICY PEAR – Succulent Pear deliciously sweet, ripe, juicy and ready to bite into!
KAI TYPE – An incredibly unique, floral spa aroma that contains notes of gardenia, jasmine, cyclamen, lilac, hyacinth, mimosa flower, rose, muguet/lily. Well rounded, complex, and very fresh!
KISS ME AGAIN – exotic fragrance with base notes of raspberry, cantaloupe, and watermelon, middle notes of jasmine and violet, and fresh top notes of grapefruit and kumquat.
LAVENDER – A wonderful aroma of true lavender flowers (also see Tassi Lavender)
LAVENDER VANILLA – Relaxing and tranquil scent that is also unique and soothing. A well-rounded combination of fresh lavender, fresh vanilla beans.
LEMON MERINGUE PIE – The wonderful aroma of fresh baked pie filled with lemon custard and lemon zests topped with a creamy vanilla meringue and flaky browned pastry crust.
LEMONGRASS SAGE – A strong lemongrass/citrus fragrance with subtle sage notes.
LILAC – Another loved single floral
LILLY OF THE VALLEY – Just like the beloved flower
LINEN BREEZE – An amazing, fresh soapy clean fragrance! Linen breeze begins top notes of lime, lemon, and bergamot; followed by middle notes of rose, lily of the valley, and jasmine and rounded-out with a dry down of amber and musk.
LOVE POTION – Magical aromatic blend of Japanese grapefruit and mandarin, full bodied middle notes of Georgia peach, purple plums, Valencia grapes, and soft rose petals; sitting on a wonderful base note of  Nubian musk.
LOVESPELL – a luscious fusion of citrus, cherry blossom, hydrangea, apple and peach; with a hint of blondewood. This fragrance is loved by so many and one of our popular fragrances. This fragrance is infused with natural essential oils, including Orange and Grapefruit. This is a fragrance dupe of VS perfume of the same name.
MAHARANI PADPARADCHA – (Ma ha rani Pad par rad sha) Maharani (the Great Queen) and Padparadcha (sapphires of Indian Royalty) The sapphires deserving only of great queens were the shades of the lotus flower. Intoxicating and heavy floral oriental, luxurious rose and night blooming jasmine supported by silky sandalwood and light incense undertones. Sweet vanilla and earthly patchouli emerge with whispers of powdery musk, amber, and frankincense to create a sensual and sexy perfume fragrance.
MAGNOLIA – Sweet, powdery, strong, delicate blossoms of the Southern Magnolia Tree
MEADOW – Like a peaceful stroll through waist-high wildflowers. Meadow fragrance oil captures the essence of Spring and Summer florals and the fresh aroma of freshly cut grass. And with a hint of orange and sandalwood, it's a natural scent you'll love any time of the year. This fragrance oil is infused with natural orange essential oil.
MIMOSA AND MANDARIN – The top sparkles with crisp dew fruit, mandarin oranges, tangerines and sweet berries. The heart combines a medley of pineapple, mimosa blossoms, peaches, plums, fruity jasmine and soft lavender. The base is a beautiful lily and vanilla. This fragrance is infused with natural essential oils, including Orange.
MIMOSA BREEZE (Limited Edition Fragrance) – A very complex, exotic and soft feminine-floral scent with hints of warm jasmine, rosewood, musk and cedarwood. We have a limited amount of this oil and we won't be getting any more in. This is a beautiful summer fragrance!
THE SMELL OF MONEY  – You can actually smell the cotton of the new bills, as well as the fresh ink top notes. It smells wonderful in candles, and you would not believe how good it smells in bath products and cologne! This is a unisex fragrance all the way! Now you can say that you have MONEY to burn! Great gag gift and also a great gift for those in the finance/accounting/banking business.
MAGICAL FOREST -Green cedar spice mellowed by sultry powdered amber. Gentle briar rose sparks entwined with bergamot makes a grand first impression. As you stroll through the mystical pine-free forest, you are enveloped in a mellow oriental mist.
MISTLETOE– Fresh natural evergreen woody fragrance that will transport you to the very heart of the wintry forest.  The smell of the Christmas season.
 MANGO PAPAYA– A tropical delight! An uplifting blend of juicy sun-kissed mango and papaya. Infused with natural essential oils.  Really true fruit scent!
MONKEY FARTS – We know you are expecting to read a disgusting description, but this unique complex fragrance is anything but disgusting! This unique fragrance begins with top notes of fresh bananas and juicy grapefruit, middle notes of kiwi, juicy bubblegum, and strawberries; and a hint of vanilla as a base note. This is a very favorite summer scent!
MOONFLOWER –  A sophisticated, modern spicy floral arrangement.  Intoxicating night blooming jasmine with fresh red roses and sweet lilies come together with spices of cinnamon, clove and mysterious anise.
MOONLIGHT POMEGRANATE – A mysterious blend of exotic, spicy pomegranate, wild bergamot, dewberry, iris, jasmine; followed by spicy notes of cinnamon, clove, nutmeg, with base notes of precious woods and cedar. Great in Odor Eliminator or Aroma Sprays! Strong!
MOROCCAN WINDS – Dupe of 'Chergui' by Serge Lutens brand 'Chergui Wind.' Named for a dry and hot wind in Morocco; this creation is a magical journey of honey, musk, incense, tobacco leaf, hay sugar, amber, iris, rose and sandalwood. Beautiful and one we can't stop sniffing!
MRS. CLAUS COOKIES – Aroma of freshly-baked sugar cookies with buttercream frosting, with fresh notes of vanilla extract.  Smells similar to Vanilla Bean Noel.
MYSTIC ORANGE MOONSTONE – A mystical, exotic, complex fragrance layered with just the right balance of beautiful! Blood orange, white jasmine, golden honey, orange blossom, black currant, peach, grapefruit, bergamot, magnolia, orchid, freesia, muguet lily, cognac, light patchouli, white amber, myrrh, and white musk.
NAG CHAMPA – The wonderful aroma of Indian incense; patchouli, sandalwood, and dragon's blood work together to create this woody, earthy unisex blend. Customers say it is the best Nag Champa they have ever smelled. Flower Children of the world, rejoice!
NEROLI – Neroli Essential Oil is highly prized for its therapeutic properties including sedative, calmative and a natural sleep aid. However, this wonderful oil that comes from hand picked blossoms of the bitter orange tree, is one of the most expensive essential oils. Neroli is the base of many fine perfumes. Our version is identical to the essential oil. This is a very strong and potent scent.
O CHRISTMAS TREE -Balsam makes Christmas smell like Christmas!  This is exactly like a fresh cut Fir Christmas tree.  Strong lasting fragrance.  We've imported and infused this spray with beautiful real Siberian Fir Needle essential oil!
OAKMOSS AND AMBER – High-end unisex fragrance with rich woody and musk base notes – yet has an enchanting fusion of herbs and amber that give it a feminine touch too. This complex fragrance is infused with natural sage, lavandin, and orange essential oils.
OATMEAL MILK AND HONEY – It's sweet and delightful. Few can resist the soothing smell of warm oatmeal with a spoonful of honey and a splash of milk.
ORANGE BLISS – Fresh Squeezed Oranges and sweet blueberries dance! Bliss-fully satisfying, this scent has a sweet, juicy scent that overflows with goodness!
ORANGE SHERBET – Out of  Stock – Bright and sweet orange with dulcet vanilla ice cream makes this blend just like an icy creamsicle bar.
ORANGE BUTTERCREAM LATTE – Delicious frothy notes of buttercream mingled with hints of sweet orange with bottom notes of earthy coffee beans brewed to perfection.
ORANGE VANILLA JAVA – Need a quick wake me up without all that caffeine? When this fragrance burns, people come to get a cup! This is a room-filling heavenly aroma of Rich Robust Coffee, Vanilla and Orange.
PARADISE – Freshly squeezed lime with slices of pineapple, orange and lemon, decorated with white gardenias. Strong sparkling citrus, fruity and very light floral (gives it just the perfect sweetness), effervescently fizzy and divine!
PARADISE REEF – Paradise Reef is a sparkling fragrance with salt water and fresh air notes. This fragrance begins with notes of nectarine, bird of paradise, and water lily, followed by middle notes of passion flower, orchid, and hyacinth. A well-rounded fragrance empowered by fresh air and salt water notes.
PATCHOULI RASPBERRY – East Indian Patchouli brightened with a sparkling raspberry note, a touch of citrus and coriander to create a complex, earthly fragrance blend. Perfect for those that thought they hated patchouli. This one is amazing!
PERSIAN LIMEWOOD – Spell-binding top notes of Persian Lime, a uniquely fragrant and spicy herbal notes of verbena, notes of spicy coriander, layered upon a bed of woody cypress and you have an indulgent, seductive, intoxicating, and unisex fragrance
PETIT CHOUX – A classic, decadent pastry that pays homage to the romantic rose. Rich pastry cream and whipped cream flavored with rose syrup and rose water. A lovely delicate floral with creaminess mixed in. This is an amazingly beautiful scent.  Love love this one!
PINK SUGAR – A fruity blend of cotton candy, lemon drops, caramel and raspberry jam on bottom musky note. Compare this to Aquolina's Pink Sugar. This is the #1 seller as well as a great mixing fragrance. How about Pink Sugar Iced Cinnamon Rolls? Your imagination…can make your own custom fragrance! This fragrance blends well with almost anything. YUM!
PIONEER BREAD – Handed down rustic recipe of fresh baked bread straight from the Dutch Oven. Share with a friend!
PIÑON – These beautiful gnarly green pines live long lives, possibly 800 years. Our Pinon is a woodsy, resin and crushed needle scent that just is definitive of the Southwest, the scent of Santa Fe. This is the fragrance of the fresh tree, like you would smell after an afternoon thundershower in the mountains.
POISON'D APPLE (Limited Edition Fragrance) – This fragrance is handed to you disguised inside a juicy red apple with hints of mysterious and secret spice resting on a very soft bed of musk. Truly an intriguing and complex scent that you will love.
PUMPKIN CHEESECAKE –   Who can resist pumpkin cheesecake?  Incredible aroma of cardamom, ground cinnamon, Vermont maple, pumpkin puree, carrot, whipped cream, rum, cream cheese, caramelized sugar, and French vanilla which is all blended to true perfection.
PUMPKIN CRUNCH CAKE – Nothing says Fall more than Pumpkin and spice!  We are bringing back one of our original scents that everyone loved!   The aroma of one of the best favorite desserts at Thanksgiving or any time of the year.  Creamy pumpkin pie filling, a delicious freshly baked yellow cake, melted butter, pecans, and hints of spice.
PUMPKIN SOUFFLE – A- true-to-life fragrance bursting with fresh pumpkin. Mouthwatering notes of butter, sugar, and spices complete this irresistible bakery fragrance.
PUMPKIN BRULEE' –  Creamy pumpkin pie without the crust topped with a delicious caramelized sugar.
PUMPKIN ZUCCHINI BREAD – Just like Grandma used to make!
PUMPKINS AND PRALINES – A delightful blend of creamy pumpkin spices and pralines that are a unique combination of confections made from nuts and syrup! Totally delicious!
QUEEN OF D'NILE – truly mesmerizing with notes of warm amber, frankincense and myrrh with hints of patchouli and musk enhanced with notes of vanilla. Very intense and intriguing!
QUINCE UPON A TIME – The quince is a relative of the apple and pear and belongs to the pome fruit family. Quince is one of the earliest known fruits. For over 4,000 years, quince trees have grown in Asia and the Mediterranean. Our version is a duplicate of the Henri Bendel* fragrance, a light amber woody accord with a splash of tart and sweet apple/pear scented fruit and nuance of green. Beautiful Autumn Fruit.
RED CLOVE – A powerful true clove scent
RED HOTS – This is a fiery, red-hot cinnamon that is great alone and also wonderful mixed with other scents.
REINDEER POO – Crisp clean scent, apples and pears; followed by middle notes of eucalyptus, pine, and geranium; and well-balanced with base notes of vanilla, cedarwood, and patchouli.
SAGE LEMONGRASS –  A strong lemongrass/citrus fragrance with subtle sage notes.
SADDLE SHOP – What is Texas without a little leather?   This scent is reminiscent of a true Texan Western Wear store.   Did you love the new car with leather seats?   This is it!
SANTA'S PIPE – This rich fragrance is a delicious blend of caramel glazed coriander seed and Brightleaf tobacco softened with sheer vanilla and musk.  Sweet and jolly, just like Santa!  Gorgeous fragrance!
SATSUMA – The Japanese Satsuma is a unique, aromatic citrus fruit. Satsuma fragrance is a wonderful blend of orange, mandarin, mango, peach, lime, jasmine, and orange flowers. Energizing and intoxicating! We love it!
SEASIDE COTTON – This fragrance begins with fresh ozone marine notes which blend nicely with romantic base notes of sheer musk and amber resulting in a light and clean scent.
SHAMPURE TYPE – The beloved Aveda scent.  This soothing and enticing blend of 25 pure flower and plant essences – including certified organic lavender, petitgrain and ylang ylang , Coriander oil, Eucalyptus, Lavender, Sweet Orange, Bergamot with the sweet seductive aroma of Ylang ylang turns your house into a peaceful retreat.
SINUS RELIEF – Our sinus relief fragrance is a cool, crisp blend of camphor, eucalyptus, and mint. Great for snuffed up noses! Works great in tarts, oil and simmering salts right beside the bed!
SEX ON THE BEACH – sweet, exotic, tropical, a bouquet of fruity notes like the tropical drink. Yummy blend of peach, orange and cranberry that is sure to delight your senses. Everyone loves this fragrance!
SILVER LINING – (Compare to Lush Sliver Cloud) A hint of mint lifts this complex blend of fruity floral and spice. Wild rose and orange flower gets a fresh accent of fir needle, as a spiced wood accord creates dimension within the scent. Rich fruit ones of creamed berry and peach linger with the base notes of clear musk and sensual amber. Top notes of mint; middle notes of rose, spice, wood, fir needle and orange flower; and bottom notes of musk, amber, creamed berry and peach
SENSUAL SANDALWOOD – Expensive Indian Sandalwood has a distinct, rich, warm and woodsy aroma. Sandalwood is known for its relaxing, soothing, cooling, centering and sensual properties. It is used to relieve tension and depression, respiratory ailments. This scent is found as a base of many perfumes and colognes
SHIVERY TIMBERS – Cool refreshing lime and an artic blast of teeth chattering menthol; blended with snow covered Douglas fir and pine with the clean aroma of lavender and eucalyptus. Strong. Wonderful. Clean. Great in incense, aroma sprays, candles, melts and laundry soap! Super room-filling strong!  BEST SELLER!
SOUTHERN FRUITCAKE – Not everyone likes fruit cake, however this fragrance happens to smell divine. Just like the favorite holiday cake that should be well aged before serving, our version is non-caloric and totally yummy! Roasted nuts, diced candied cherries, browned cake batter, and a splash of rum and vanilla.
SOUTHERN ICED TEA – Nothing says 'South' better than a glass of ice-cold sweet tea! Fresh, clean scent of tea without any lemon or honey. This is a very homey and unisex scent.
SNUGGABLE – A breath-taking aroma similar to Snuggle fabric softener. This accord begins with top notes of lily of the valley and violet, leading to balsamic notes, and finishes with base notes of lavender, gardenia, and amber.
SNOWBALL FIGHT– A spicy blend of peppercorns, nutmeg and fresh clove; embodied with notes of elderberries, blackberries, plums and fresh green oakmoss; with effervescent top notes of carbonated fizzy pop and just a hint of cool mint.
SPICE MARKET ~LIMITED EDITION~ – Fruity spice, creamy orange, vanilla, cinnamon, clove and amber. Gorgeous spicy fragrance! You will love this! Our favorite Kitchen Spice fragrance!  We have limited amount of this oil, when it is gone it is gone.   Get it now!
STARGAZER LILY – Big bright beautiful fragrance of the oriental hybrid
STRAWBERRY SHORTCAKE – Notes of fresh juicy strawberries, sugar dusted shortbread, dollops of whipped cream make this classic true to life and irresistible.
STRUDEL AND SPICE – Layer after layer of light buttery flaky crust harmoniously infused with a wealth of cinnamon, apples and nutmeg. This scent will make you hungry!!
SUGAR COOKIE – Delicious hand-decorated sugar cookies!
SUGAR COOKIE DOUGH – Before they become sweet and tender cookies with wonderfully crisp edges, they are a sweet rich vanilla dough
SUGAR PLUM – A juicy, sugary plum with mulled notes of fig, apricot and cherry with spicy heart notes of cinnamon, clove and a touch of anise on a bed of sugary vanilla.
SUGARED SHORTBREAD – A rich blend of Madagascar vanilla, sugar cane with a hint of cinnamon combined with the aroma of yellow cake, nutmeg and sweet cream.
SUN RIPENED TOMATO – Fresh blend of lemon zest, satsuma orange, sparkling pineapple, basil leaf, juicy ripe tomato, galbanum, lily leaf, star jasmine and tomato vine accord.
SWEET NOTHINGS – A beautiful fragrance of rich base notes of vanilla sugar, heliotrope, sandalwood, golden amber, raw coconut, and sheer musk supporting mid notes of sweet violet, white iris, and jasmine with top notes of sugared berries, peach nectar, and rose petals.
SWEET ORANGE CHILI PEPPER – Fragrance is the sassy, saucy combination of Valencia Orange, Sparkling Bergamot, Tangerine Zest, Tart Cassis, Orange Juice, Neroli, Ground Pepper, Fiery Chili Pepper, and Sheer Musk. If you love strong beautiful orange, this is your scent! One of our best sellers!
SWEET PEA & RHUBARB – heritage sweet pea fragrance with hints of tangy rhubarb fruitiness that really just make the sweet pea floral 'bloom' magnificently.
SWEET POTATO PIE –  A rich combination of candied yams, marshmallow cream, brown sugar, cinnamon, nutmeg, orange zests, and a splash of lemon, in a warm buttery southern crust.
SWEET PUMPKIN – The origin of pumpkin pie occurred when the colonists sliced off the pumpkin top, removed the seeds, and filled the insides with milk, spices and honey. The pumpkin was then baked in hot embers. Our Sweet Pumpkin is a reminescent warm blend of sweet cream, molasses and sugar pumpkins with a light hint of spice. It's more sweet than spicy. It's great for those looking for more pumpkin than spice.
SWEETGRASS – A soft tribal drumming resonates. A prairie of Sweetgrass softly sways with the breath of the Earth. Fragrant delicate flowers with a hint of vanilla essence, fills the air. Also called Vanilla Grass or Holy Grass, this is a distinct beautiful true fragrance perfect for Fall or anytime.
SUN & EARTH – deep red juice of blood oranges grounded in a musky base of oakmoss, cedarwood and earthy warm patchouli.
SUN AND SAND – A beautiful duplication of the Yankee scent. Get ready to hit the beach with this fragrant blend of all the great scents of the surf, salt water, Coppertone suntan lotion and the warmth of the sun hitting the sand.
SUGARED SPRUCE – White spruce, fir needles, and sweet sugar crystals. Just a wonderful Fall and Winter scent.
TANGERINE DREAMS – The aroma of juicy, freshly squeezed tangerines with base notes of vanilla
TANGY MULBERRY – A burst of sun-ripened mulberries,  orange slices and sugared tangerines, deliciously tart and sweet aromaand fresh greenery.
TASSI LAVENDER – as the rare Tasmanian Lavender essential oil is known locally in New Zealand is a precious oil. Our version, a beautiful clean floral lavender scent, with little (if any) medicinal or camphorous undertones. Tassi Lavender captures the air of tranquility and will satisfy those who don't like the highly herbal scent of lavender, but love the fragrance.
TEA AND CAKES – Orange & almond tea cakes with a cup of steaming black tea.  Strong and yummy
TEAKWOOD AND CARDAMOM – Our rendition of Partylite's Teakwood and Cardamom.  An exotic, masculine blend of teakwood surrounded by rich spices of cardamom, cinnamon, and clove; sitting on base notes of cedar, amber, sandalwood, and patchouli.
TEXAS THUNDERSTORM – Lightning cracks and the downpour of energized oxygen fills the night air followed by rain drops on the earth and vegetation. The whole Texas sky fills with purifying ozone which heralds the cleansing and refreshing relief from the relentless summer heat
TEXAS PRALINES – An irresistible blend of sweet warm vanilla caramel, dark brown sugar and butter-drenched pecans.
THE PERFECT 10- Compare '10 Corso Como' by Carla Sozzani (brand) to our interpretation 'The Perfect Ten'. Blooming flowers unfold to reveal this sensual wood-based creation. A white floral bouquet of jasmine and orange flower intertwines with grape leaf for the fresh floral accord in this fragrance. Rare woody tones of teak and ebony are surrounded with a generous musk base to create the rich, warm fragrance signature.
THE GREAT OUTDOORS – Green fragrance for those who absolutely love the outdoors! You'll smell the air, the grass, the dirt, and all of nature's beauty. Natural breezy tones of fresh ozone and bright orange oil highlight a floral blend of jasmine and lily at the heart of the blend. Clean woody elements of cedar and pine balance with a hint of spice to accent the floral accord. A clear musk undertone envelops the outdoors sensation. You just went camping!
TIBETIAN AMBER – A luxury spa fragrance! An Orient-inspired aroma that relishes the needs of both men and women; Tibetian Amber is a unisex spa scent. This fragrance begins with powdery top notes of lotus blossoms, rose, and jasmine, and follows with Oriental notes of amber, musk, patchouli, and French vanilla bean. This fragrance contains natural patchouli essential oil which has become very expensive in the fragrance market. It is truly a luxury.
TIGER LILY – The fresh smell of fresh cut lilies of the valley, with a base note of fresh lilacs, and a hint of fresh greenery.
TORRENTIAL RAINS–  Down to earth freshness!  Everything delights in a downpour…the smell…the sound…the green and flower growth after. There is a magical memory in breathing in the rich air of a heavy rain.
TRIPPY HIPPY An earthy blend of fresh patchouli, herbal sandalwood, with hints of strawberry and raspberry with a down of fresh vanilla and peppermint leaf. Intoxicating and complex. One of our best sellers and very warm happy yet cool and soothing.
TWILIGHT IN THE WOODS – (Bath and Body Works Dupe) As the night seeps into the Red Wood Forest, Misty Moss and Patchouli gently glide over the Sandal Trees as the White Musky Clouds dampen the Amber Glow of this eerie aura. Top Notes: Mandarin Balm, Tangelo, Eucalyptus Middle Notes: Jungle Moss, Patchouli Leaf, Sandal Tree Base Notes: Red Wood Forest, Amber Glow, Musk
TWIGS AND BERRIES – A perfect blend of spicy berries, punchy fruit and woody undertones. This scent is infused with natural lime, grapefruit, fir needle, and clove essential oils. A great unisex scent. Sweet, fruity, sophisticated and very potent.
TWILIGHT CHRISTMAS – A KaleidoScent House blend of the lovely Twilight in the woods with coniferious pine to add a Christmas sparkle.
TUBEROSE–  Tuberose Soliflores wraps its aroma of warm, creamy white flowers, infusing its spicy and intensely sweet narcotic fragrance to all its nearby surroundings. Subtle green top notes combine to lighten this complex and exotic fragrance. 'Soliflores' refers to the use of a single note floral in perfumery, where tuberose blossoms have been a key perfume component for centuries due to their intense and lasting fragrance. One whiff of one and you'll understand why. Tuberose is a night blooming flower with waxy blossoms that flaunt their heady lush floral scent after dusk, making the intoxicating tropical tuberose popular in Victorian Moon Gardens.
VANILLA APRICOT – Fresh and fruity with jackfruit, enhanced by soft and sensual apricot and tropical papaya and swirled with sugary Tahitian vanilla spice. Soft. Sensual. Feminine. Beautiful.  Dupe of the wildy popular French fragrance "Vanille Abricot" by Comptoir Sud Pacifique.
VANILLA FROSTED GRAHAMS – Vanilla Frosted Graham Cracker with hints of Raisins and Cinnamon
VANILLA MADAGASCAR  – Rich and deep vanilla orchid and vanilla bean scent.
VENUS FLY TRAP – A dangerously addictive scent which has a base of raw bee pollen honey and fresh clover with hints of exotic flowers.  There is no other scent like this out there.
VIOLET BLOSSOM – Sweet scent of violets in bloom
VIOLET LIME -The sensual and luxurious aroma of violet blends with crisp, clean lime to produce this sophisticated fragrance. Our irresistible Violet Lime oil is infused with natural essential oils, including Lime and Geranium.
VIVA LA JUICY TYPE – Spot on duplicate of the popular fragrance by Juicy Couture. Teens go crazy for this scent and women and men alike love it. Best seller! Golden Amber, Egyptian Musk, Sparkling Citrus, Lily of the Valley, Pink Jasmine, Warm Woods. Harmonized fruity, floral, sweet.
VANILLA LACE – Vanilla Lace (Victoria Secret Type.) True vanilla with a hint of musk combine to bring you a rich and sensual fragrance that's light but not too sweet.
VENUS FLY TRAP – Alluring, green…and the sweet smell of raw honey and fresh clover draw you near, while exotic fantasy florals envelope your senses!
VINTAGE VANILLA – Bourbon vanilla liquor aged in an old oak barrel, embodied by cedarwood and patchouli, softened by amber and a touch of sandalwood. The resulting fragrance is an earthy comforting vanilla with a hint of musk.  Strong!
WEST TEXAS THUNDERSTORM – Lightning cracks and the downpour of energized oxygen fills the night air followed by rain drops on the parched earth and vegetation. The whole Texas sky fills with purifying ozone which heralds the cleansing and refreshing relief from the relentless summer heat.
WHITE NECTARINE and PINK CORAL – The luscious fruitiness of sweet peach, pineapple chunks and orange slices blended with enchanting floral notes of honeysuckle, rose and jasmine on a drydown of soft, soothing musk.
WILD CURRANT AND SANDALWOOD – Clementine, Grapefruit, and Black Berries; middle notes of Wild Fig, Black Currant, and Passion Fruit; all surrounded with base notes of Precious Woods, Sandalwood, Vanilla, and Metallic Musk
WILD HONEYSUCKLE – Sweet, succulent wild honeysuckle blossoms
WILD MOUNTAIN HONEY – Beautiful honey comb fragrance with just a hint of flowers.
WINTER FESTIVAL – This fragrance celebration is packed with evergreen resins swirled with an infusion of sparkling tart fruit and subtle woodsy clove. In the middle of this scent are hearty notes of pine and fir needles. An extremely smooth yet lively conifer fragrance with tart nuances of citrus and sparkling fruit, spiked with a base of musk and green moss.
WINTER WONDERLAND – An exhilarating fragrance perfect for the holidays! Tranquility of fresh snow, festive lights, and cozy winter spices, warm notes of cinnamon, clove, vanilla musk and mulberry.   Hints of cassia root, eucalyptus, amber, fir balsam, pine, and cedar.  Lets go walking in a Winter Wonderland!
YEAH FOR YUMMY – Fruit medley of strawberries, raspberries, cherries, and tree ripe peaches squeezed with fresh lemons and essential oil of tangerine warmed by soft woods. Compare to Lush Brand.